February 8 - 10, 2019
8:00 am
B2215 Ontario 48, Beaverton, ON L0K 1A0
This event has already occurred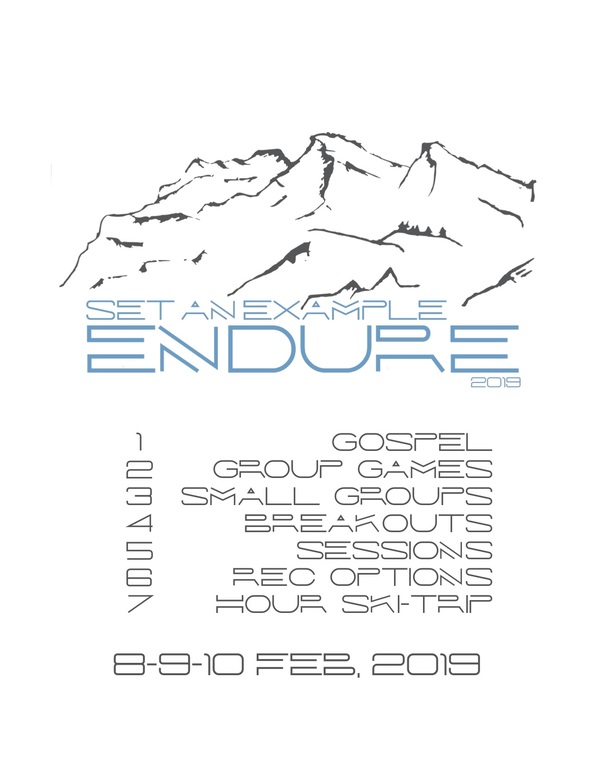 I am excited to announce Endure 2019, which is our youth retreat in the New Year. We have partnered with two churches from Woodstock On and planned a retreat together. The retreat will be at Fairhavens in Beaverton from Saturday to Sunday. However, on Friday before the retreat we will be heading to Snowvalley in Barrie for a day of skiing or snowboarding. There are a number of different options for pricing.
1. 110 dollars for the retreat only.
2. 130 dollars for the retreat and skiing/snowboarding.
3. 150 dollars for the retreat, skiing, and rentals (we are only offering ski rentals).
If you have any questions, don't hesitate to ask! I know that this seems far away, but we need to get our numbers in ASAP.